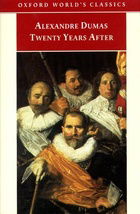 Posted : 10 years, 4 months ago on 26 February 2008 03:11 (A review of
Twenty Years After (Oxford World's Classics)
)
A very good translation with helpful endnotes, etc..although of course the French is better than any translation!

0 comments,
Reply to this entry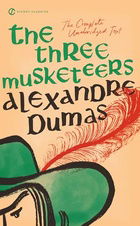 Posted : 10 years, 4 months ago on 26 February 2008 03:09 (A review of
The Three Musketeers (Signet Classics)
)
This item receives this rating not because I did not like the novel(I love the Three Musketeers) but because this is a translation that I do not like. The preface is interesting and the translation is not horrible, but I prefer the Modern Library Classics and the Oxford World's Classics translations.

0 comments,
Reply to this entry